The complex reality of investing in Biopharma
There has been a lot of buzz recently about the new treatment methods for Alzheimer's disease and obesity. These breakthroughs are encouraging for patients and their families and bring hope of a better quality of life. Beneath the surface of these positive readouts, we see an ever-growing number of clinical trials in various therapeutic areas aspiring to be next success story.
Rhenman & Partners' analyst, Amennai Beyeen, recently joined the company having spent nearly 15 years in the pharmaceutical industry. During his career spanning both academia and industry, he has gained comprehensive insights into the drug development process from "bench to bedside". Here he gives an update on the current sentiment in the sector, his thoughts about the level of innovation, and some of the important aspects to consider when investing in the pharmaceutical industry.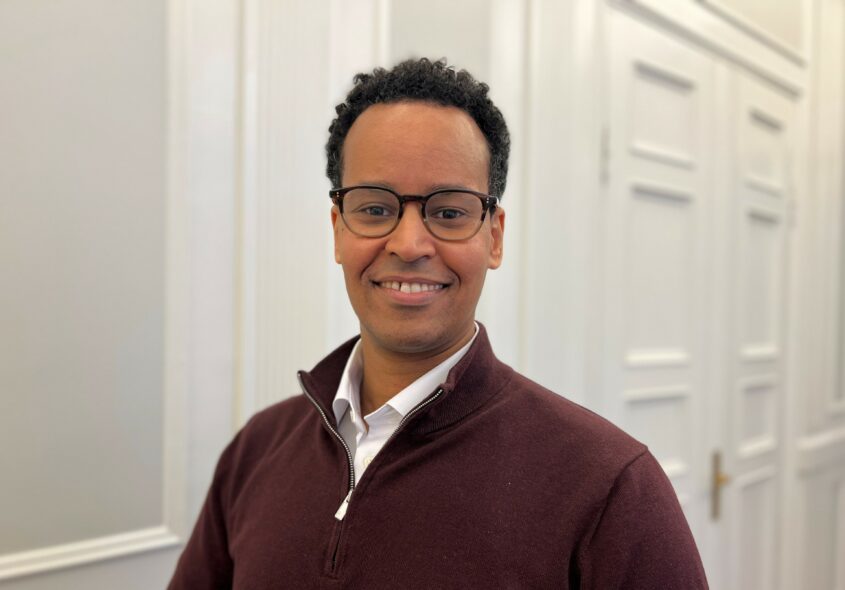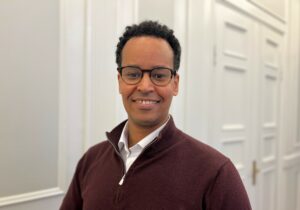 Amennai, how would you describe the current status of the pharmaceutical and biotech industries?
The pharmaceutical industry continues to make many scientific breakthroughs in various fields. This is very encouraging. However, new advances also mean disruption for companies within the same space, so it is a constant effort to keep up. For instance, antibody drug conjugate- and bispecific antibody modalities are seeing multiple candidates in development which is rapidly changing the bar for success. This illustrates the healthy level of competition we see in the sector and how it spurs innovation. The current interest rate situation is challenging, and we have seen companies struggle to secure financing in order to advance their portfolios.
You mention innovation and how it is essential to push this sector forward. What do you see on the horizon?
Even though the bar for entry into clinical development is increasing, we are still seeing a lot of innovation, such as, next generation cell and gene therapies, and the much-discussed obesity and Alzheimer's treatments, to name a few. Many previously intractable targets are now moving into clinical trials. Drug discovery is also becoming increasingly personalized to individual risk factors and circumstances. This means that patients can be treated earlier and that their diseases can be better targeted. The goal of course is curing disease or disease prevention, where individuals at risk can be offered solutions that benefit them long before any clinical symptoms manifest themselves. We see the latter being a strong long-term trend.
How would you describe a typical process for developing a new drug – from start to finish?
From an efficiency standpoint, the "new normal" for trials can be to adopt a decentralized approach and to use artificial intelligence to improve drug discovery, study design and patient inclusion. These exciting changes will likely shorten the development timelines which today can take more than ten years from start to finish. Inevitably, things happen during this period, and companies must always be ready to quickly adapt to new circumstances, such as, new competitor data, changes in clinical practice or unexpected safety signals. So, one could say that the "normal" development process is to constantly change, and course correct.
What would you say is the usual success rate?
Exact numbers fluctuate depending on the time interval studied but it is around ten percent looking from phase 1 trial to approval. Common reasons for failure include lack of clinical efficacy and unwanted side effects such as unmanageable toxicity and pharmacokinetic challenges. However, even after an approval, the clinical uptake may not reach meaningful levels, especially if benefits remain unclear versus current standard of care in eligible patients. Drug development is full of decision checkpoints that need to be cleared.
The recent progress in Alzheimer's also reminds us how it can take decades of trial and error within a field before finally being successful.
Why is it so low?
Developing new drugs means handling large amounts of uncertainty, making bets, and often moving into new and unexplored territories. This inevitably means that some projects will fall by the wayside. Drug development cannot take shortcuts, especially since drug safety and efficacy cannot be fully established in the short term. The fact that we continue to see many scientific breakthroughs is a testament to the high level of innovation in the sector.
What does this mean for Rhenman & Partners as an investor?
We believe there is great potential for continued strong growth in the healthcare sector. The sector will continue to account for a large share of global GDP, driven in part by rising standards of living globally and an aging population.
However, despite these strong mega-trends, our investment decisions will ultimately be guided by the quality of new data, and the degree of innovation and disruption. We are therefore in constant contact with experts and companies to see which treatments could be practice changing. Our Scientific Advisory Board also plays a vital role, providing us with invaluable knowledge and insights which our portfolio management team then use in our company analyses. The Board is made up of medical professors and practicing doctors who have an incredible amount of experience between them as well as a network of experts across the globe. Sometimes, our collective insights may lead us to take short positions. This gives us an important extra dimension to leverage.
We are mindful of balancing our portfolio across different therapeutic areas and subsectors. As discussed earlier, the high degree of uncertainty and the difficulties of going "all the way" from drug discovery to clinical success inevitably means many projects (and companies) unfortunately prove to be unsuccessful. For us, this means that diversification is key.
This is marketing material, the material is for informational purposes only and should not be considered as an offer or solicitation to sell or buy shares in the fund. Read the AIF fund's prospectus as well as the KIID (which can be ordered free of charge or downloaded at www.rhepa.com) before making any definitive investment decisions. Historical returns are no guarantee of future returns. Investments involve a risk. The money invested in the fund can both increase and decrease in value and it is not certain that investors will get back all the invested capital. FundRock Management Company S.A., Luxembourg has commissioned Rhenman & Partners Asset Management AB to manage the portfolio in a Luxembourg-registered sector fund. Rhenman & Partners is not authorized to give – and will not give – investment advice to investors. Investors and potential investors considering investing in the Fund should www.rhepa.se discuss this with a professional investment adviser.